I just spent 4 days at the IsOkOn with D. James Goodwin tracking the second Media record. It is a pleasure and a blessing to be in a band with such talented and good natured people: David Baron, Gail Ann Dorsey, and Zack Alford. Mr. Goodwin at the helm made everything relaxed and easy. For the first record, I engineered and played at the same time and it is somewhat stressful to do it like that. This time I just got lost in the music, knowing that Dan had everything under control and was making it sound great. Now it's time for editing and mixing. I'll be doing that for a while and then I'll post some music here for sure. Meanwhile, here are a few pictures.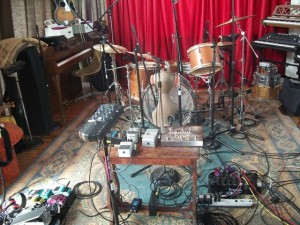 The mannequin head is listening to the drum with little mics shoved into her ears. That signal is being tweaked and freaked and variously processed by D. James Goodwin to his heart's content while we play. So we get a surprise process track live.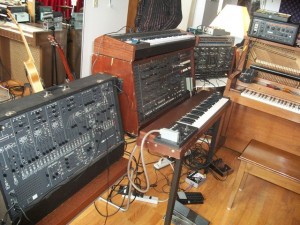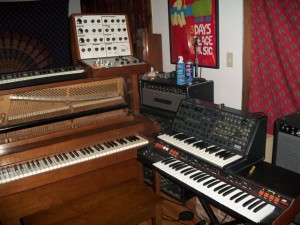 A little synth/key porn for all my friends.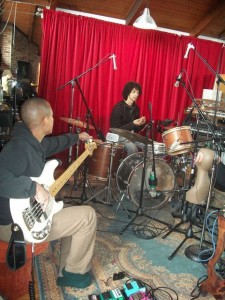 Gail & Zack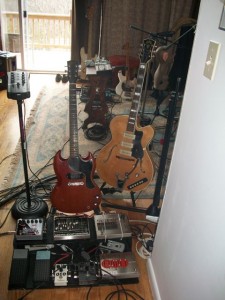 Some of my stuff.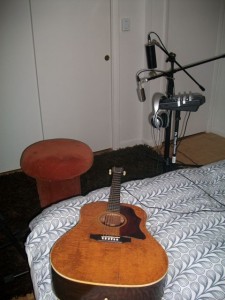 http://dannyblume.com/wp-content/uploads/2017/02/DBLOGO-1.png
0
0
db
http://dannyblume.com/wp-content/uploads/2017/02/DBLOGO-1.png
db
2011-03-27 22:57:21
2011-08-04 22:40:53
Making Media