Since most musicians are on tight budgets these days, I thought I'd share a few things that I use constantly, sound great, and don't cost much.
Though the Purple Audio Biz MK mic pres and Action compressor don't technically belong here as they are high end stuff, the price is great and they truly rock my world. Notice the Sweet Ten rack/power supply for 500 series modules. I had originally bought a brand new API Lunchbox. It was noisy. I returned it and got another. It too was noisy. I bought the Purple. It was silent. Enough said. While these are not exactly cheap, good mic pres are essential and they are very reasonably priced for what they are.
The little Radial Pro RMP re-amper box on top of the Purples costs $100 and buys you as much external processing as you have amps and stompboxes. Much loved it is.
My pair of Oktava MK-012s modified by Michael Joly at Oktavamod. Fully great for so many things. If you don't already have KM84s or Schoepps or some other very expensive SDC pair, consider these. They're amazingly good sounding with the mod.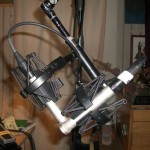 Here's another recession-busting gem. Same guy, Michael Joly, does a serious mod on this el-cheapo Apex large diaphragm ribbon mic and makes it kick some serious booty. I've had it up against Royers and chosen the Apex. Nothing against Royers, they're wonderful, but this thing cost me 1/5 of a Royer and it's not worse, just different. It's my electric guitar cab mic of choice.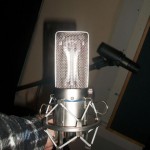 This tuner gets used every day and is the best one I've ever found by a wide margin. Tune by ear to the little speaker and set it by microtones to the track you're matching. Beauty and joy! The company is Intelli. Made for the classical market but the rest of us can benefit from it's well thought out design. Also has temperature/humidity/metronome/audio out/chromatic 1/4″ input. I got mine HERE. My brother owns this shop and I guarantee satisfaction.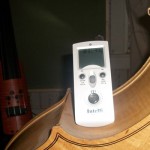 This brand new EH delay pedal is dirty nasty lovely analog yum yum. It has a tap tempo, foot pedal control, and toggles through musical subdivisions for dubby bliss.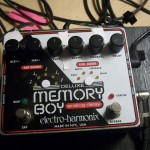 `
That's all for now.
UPDATE: 12.23.2001
I'm sad to say that my beloved Intelli IMT-301 actually kind of sucks. It was great. Then it stopped working properly. Nice idea, poorly made.
http://dannyblume.com/wp-content/uploads/2017/02/DBLOGO-1.png
0
0
db
http://dannyblume.com/wp-content/uploads/2017/02/DBLOGO-1.png
db
2011-04-26 08:57:05
2011-12-23 17:57:27
some cheap studio purchases that don't suck